RingGym
Application
03.2021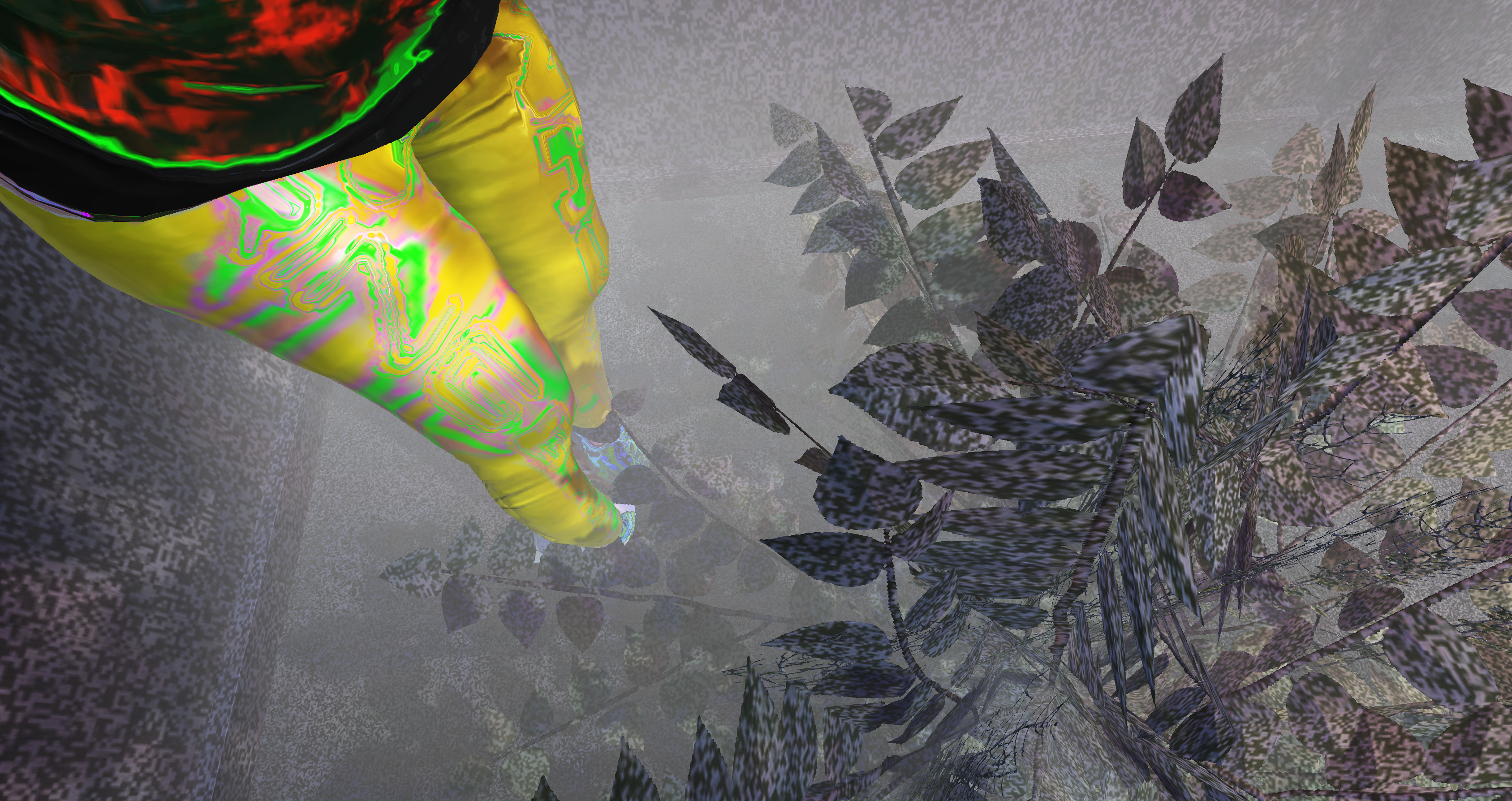 Exhibited by:
-

Die Digitale

Digital Jokes. Düsseldorf Germany. 10.22.21

Commissioned and Exhibited by: -

Take Shape

, Cyberspace. Online. 03.20.21
- Download available for Mac and Windows

here.

Please note the application uses your web camera
From the company that brought you your favorite doorbell delivery and dash moments comes the new RingGYM, ding-dong! Because we believe stronger communities are the key to safer neighborhoods, RingGYM delivers the same intensity you watch everyday through your smart doorbell but now as a workout. Sign up today! Each RingGYM neighborhood NETWORK features exercises that were crafted from the best local on-camera deliveries, motion-triggered activities, and security history. Get strong, stay safe, and never leave home! From the comfort of inside, follow along with RingGYM BODYBUILDERS as they perform popular workouts outside like "6 Pack with 6 Pack Abs", "Suspicious Standing", or "Same-Day Delivery-Squats". Building RingGYM BODIES to build safer RingGYM neighborhoods.
(< sarcasm)
Under the guise of safety and security, smart doorbells now collect and share motion-triggered activities with the public and law enforcement. Extending the front porch into public space, smart doorbells have created an active broadcasting stage where human bodies bend, drop, place, hide, wait, run, and generate evidence on command by those who can afford to remain inside. Appropriating the 'home workout', RingGYM is a parody in app form, but it is also an app that you can actually workout to. Launch RingGYM, navigate the neighborhood NETWORK workouts, and follow along with a virtual RingGYM BODYBUILDER using your webcam to experience these warped visions of the "outside" — scenes of conjecture, capitalism, and crime. As a form of simulation and imitation, RingGYM creates virtual exercises from real videos collected by smart doorbells to elucidate the power structures, privacies, and labors from outside the home and bring them inwards.
ArtCenter Immersion Lab
Research Lab
2018 - Ongoing
Faculty Director of Immersion Lab
Featured in:
- Netflix's Series The Future of Gaming
-
ArtCenter's Jenny Rodenhouse on Integrating VR/AR Technologies into Design School Curriculum
, Core77, By
Emily Suzuki
The Immersion Lab
at ArtCenter College of Design centers spatial technology as a creative medium for artists and designers to research and reimagine its formal, interactive, and cultural implications. The lab hosts faculty-led studios, guest research topics, and public exhibitions.
Studios and research topics include:
- Everyday Immerisons: Intro to Mixed Reality Making
- Digital Castings: Approaches to 3D Modeling
- Human Factors in Motion Capture
- Machine Envisioned Stories: Intro to Machine Learning and Computer Vision
- AI & Agents
Quo Addis?
Video & Website
04.2021
For agps Architecture

Exhibited at: - Venice Architecture Biennial 2021 — How will we live together?
Video and
website
for installation Quo Addis? – Conflicts of Coexistence, in the Co-habitats section of the Venice Architecture Biennial 2021 — How will we live together? The installation includes a fictional model of the city of Addis Ababa.

website
Student Exhibitions
Teaching, Design, Curation
2021-2022
Exhibited at:
- ArtCenter DTLA gallery
Student exhibitions of my courses:
Digital Castings
, Co-taught with Filip Kostic, Undergraduate Studio with Interaction Design and Fine Art.
In this studio, students will be introduced to creative methods of 3D modeling from downloading, ripping, scanning, to constructing. Through this process, we will explore ready-made warehouses, social media filters, and narrative game worlds. Together, we will learn about the medium's unique affordances through hands-on research, in-class workshops, thematic readings, and formal discussions of contemporary applications and implications. The studio offers an open space for creative consideration, examination, and interpretation of the 3D model. Projects can be completed as individuals or in groups, however all students will be asked to consider how the digital volume, from creation to exhibition, applies to their existing studio practice. No previous experience in 3D modeling software required.
Designed exhibition graphics
ParadeTown
, Co-taught with Ben Hooker. Graduate Studio with Media Design Practices.
Events have the ability to draw attention to something, something small, subtle, or unseen. How do events (which have been dormant the past year) act as triggers for collective joy and fun, giving us the ability to prioritize, honor, track, and draw attention to something or someone. A Parade of Augmented Events is a graduate/upper term studio that will work collaboratively to research, imagine, and design new kinds of digital urban events through machine learning and augmented reality. Using Downtown Los Angeles as our site of inspiration and intervention, we will explore how these technologies can play an important role in what is collectively tracked, triggered and celebrated - generating digital parades, pop-ups, parties, performances! The studio will host workshops in ML and AR, topical speakers, and critical readings to support students in their design research, project development, and design refinement. Students are strongly encouraged to build upon an area of interest or expertise within the context of the brief. *If remote, students will be encouraged to work with local team members.
Designed exhibition's promotional videos and produced AR/QR coded curtains.